Welcome!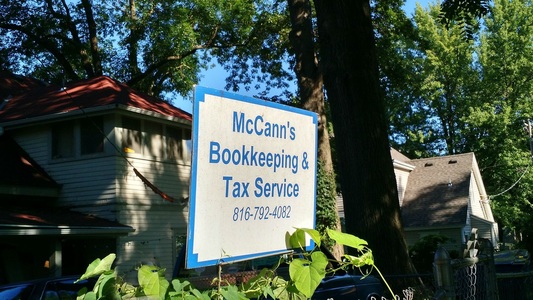 My name is Cheryl McCann and I am the owner of McCann's Bookkeeping & Tax Service, LLC. Our financial services include business consulting, accounting, bookkeeping, payroll processing, budgeting and tax planning. We help Missouri business owners obtain and sustain a high level of success and have been serving Liberty and the Northland area for over 10 years.

We pride ourselves on providing business owners accounting with a personal touch. As your business partner we understand your need to save time and will work with you to find effective solutions to your bookkeeping, accounting, payroll and tax needs. We strive to build long-lasting business relationships and this website is an extension of our commitment to you.

**We do accept credit and debit cards in addition to cash and checks.
NEWS
Are you wondering about congressional tax reform?
The new Tax Cuts and Jobs bill, if it is signed before the end of the year, won't take effect until you're filing your returns for 2018,
not 2017
, so there will be
no changes
to the filing process this year due to federal tax reform. In the meantime,
here
is an article that describes what changes will take effect in 2018 and 2019.
Here
are the new withholding tax tables for 2018.
Happy holidays from McCann's!
McCann's is operating on a modified schedule during the holiday season. Please call our office for appointments.
Our secure drop-off box is available 24/7.
Current client? Take our
satisfaction survey
.
get in touch today!
McCann's Bookkeeping & Tax Service
Cheryl McCann, Owner
305 South Missouri Street
Liberty, MO 64068
(816) 792-4082

Find us on Facebook and LinkedIn!
E-mail: cheryl@mccannsbookkeeping.com