About us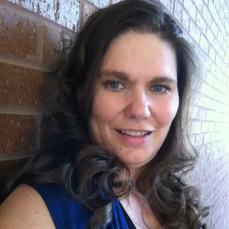 When people come to McCann's, they often feel overwhelmed and disorganized. They've lived for so long with confusion and anxiety over their accounting problems that they don't even their business or their taxes without stress hanging over their heads. They want nothing more than to make the problem go away, but don't even know where to start.

But we do! At McCann's, we are problem solvers. We come to work eager to take on the problems bothering our clients. As part of our client-first approach, we ensure that our processes are approachable and intuitive.

Cheryl McCann, Owner
Cheryl McCann, owner of McCann's Bookkeeping & Tax Service, has been in business for more than a decade, operating here in Liberty, Missouri. She is the business partner for your accounting needs, providing bookkeeping and accounting services to business clients as well as tax services to both businesses and individuals. Cheryl is set apart by her continuous commitment to customer service. She offers a drop-off and pick-up service, schedules deliveries and meetings at the clients' place of business, and encourages knowledgeable accounting by offering QuickBooks training or review and budget set up.


---
Customer testimonials

| | |
| --- | --- |
| Emily McNeill of Emma Jean's Mop & Bucket says, "Cheryl came into my business life and made everything as easy as possible. She sat down with me to train me in my QuickBooks and has been a huge asset to my business. Without her this small business would be in a world of trouble. Thank you for your patience and professionalism. I appreciate all that you do for me." | Patti Stark of Serenity on the Square says, "Cheryl has been a huge asset to my business. She is professional and personable. I recently bought a business and as a first time business owner, I found myself experiencing a good deal of anxiety about bookkeeping and tax preparation. Cheryl has been more than a blessing! Her work is detailed, accurate, and fast. She put my mind at ease the first time we met and it has been a wonderful relationship ever since. I will use Cheryl for my business accounting and business/personal taxes for as long as she will have me! I highly recommend Cheryl McCann and McCann's Bookkeeping & Tax Service." |